5 tips for how to find a professional translator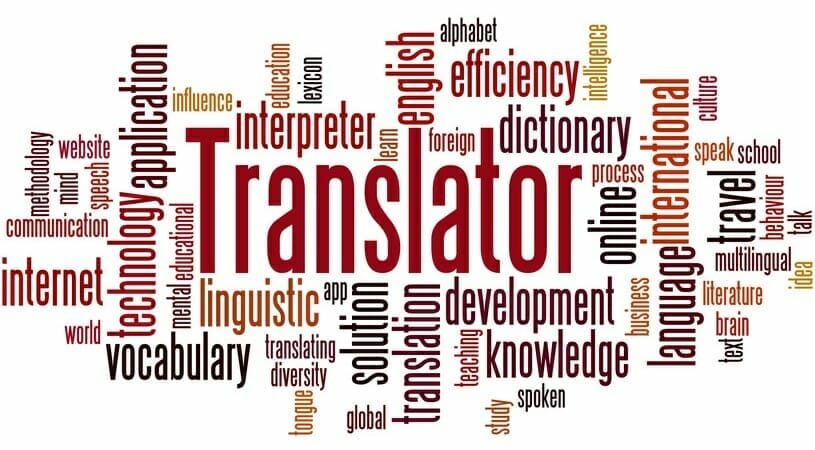 Image: kalpis / Fotolia.com
What characterizes a professional translator? This is a question many companies ask themselves when they're looking for a professional translator. Are you also one of these companies? If you've invested a lot of time in developing your product and you want to sell it successfully abroad, you need the translation of the accompanying documents, like instructions for use or manuals. A glance at the Internet reveals that numerous translators are active in the market. But since the professional title of translator is not protected in Germany and other countries, there are many translation providers who lack the necessary skills. It's therefore advisable to consider the question of what makes a professional translator.
What a professional translator must have
Translating is a complex process that requires different skills. Language competency alone is not sufficient. The following 5 tips will help you to apply the right criteria in your search for a professional translator.
Education in translation and interpreting

Education is an important quality criterion. Professional translators have attended either a university or other educational institution and have obtained a degree. In Germany, this can be the academic degree Bachelor, Master or "Diplom". Alternatively, a state examination can also be taken. Such education is characterized by the acquisition of language skills, a comprehensive knowledge of the culture, history and geography of the respective country, by learning research skills and developing terminology and content in some highly specialized fields. These competencies are indispensable to provide high-quality translation services. By hiring a well-trained and professional translator, you prevent your product from being discredited in the target market due to a poor translation. A professional translator spends time on your text, carries out meticulous research and gives formulations thorough consideration.

Membership of professional associations (e.g. BDÜ, ATA, ITI)

Being a member of a professional association such as the German Federal Association of Interpreters and Translators (Bundesverband der Dolmetscher und Übersetzer, BDÜ) is an indication of the translator's competency, because strict standards of education and professional experience are applied to admission. The professional association often offers its members top-class training opportunities, which translators will make use of to enhance their skills. The professional associations in other countries, such as the American Translators Association (ATA) in the USA or the Institute of Translation and Interpreting (ITI) in the UK, attempt to guarantee a high quality standard of their members by means of certification and assessment tests.

Specialization

Lots of professional experience and training are necessary to acquire comprehensive knowledge in a subject area. Specializing in a few areas reveals the translator's willingness to gain an in-depth knowledge of a subject and to engage in further training. Each subject area has its own difficulties and terminological pitfalls. A fact in medicine is, for example, that veins transport deoxygenated blood and arteries carry oxygenated blood. In pulmonary circulation, however, the pulmonary arteries transport oxygen-depleted blood from the heart to the lungs and the pulmonary veins return oxygenated blood back to the heart. This knowledge is important when translating texts in cardiology. Therefore make sure that the translator specializes in the area that's relevant to you.

References

References frequently say more than a thousand words. Look at the companies for which the translator has worked so far and ask for references. In most cases, you will find this information on the translator's website. A professional translator has nothing to hide and will be happy to provide references.

Professionalism

Translators who consider themselves to be professional translation providers adopt a professional approach. This includes being present on the Internet with an appealing and well-structured website, providing the possibility of establishing contact via several channels and being a member of a professional association.
If you follow these tips, you will certainly find a good professional translator who suits your company.