When do you require an SEO translation?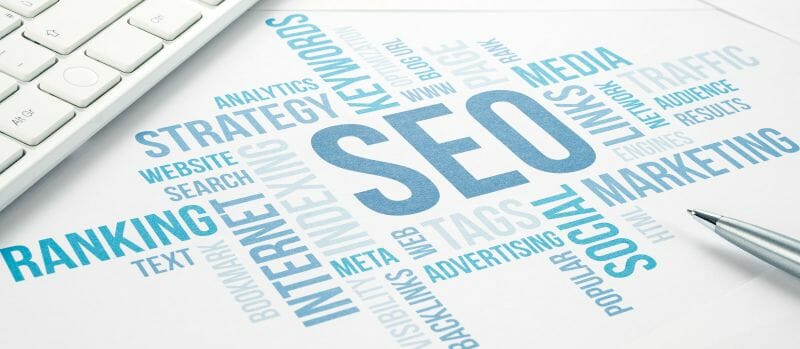 Image: StevanZZ / Shutterstock.com
The term SEO translation crops up increasingly frequently in the translation business. This new service is offered in the context of website translation – but what exactly is it and when do you need it? You can find out what you need to know about SEO translations here.
What is SEO translation?
SEO translation, also known as search-engine-optimized translation or SEO-optimized translation, combines two processes: translation and search engine optimization, or SEO for short. These two processes were previously handled separately – the material was translated and then optimized for search engines by an SEO provider. As search engine optimization is having an increasingly powerful impact on content, this situation has now changed.
Why do you need an SEO translation?
Many clients are likely to wonder why they need an SEO translation at all and why a normal translation wouldn't suffice. If you have a website or you write a blog, you are sure to have heard of search engine optimization. SEO helps people to find information about you and your products and services online and renders you visible on the Internet. It is the only way to attract the attention of people who aren't yet acquainted with your company and what it offers. This is true both of the original content and also of the translation. Accordingly, you need an SEO translation if you want your content to be found on the Internet.
Typical types of content
Websites
Blog posts
Landing pages for online advertising
Product descriptions for app stores (app store optimization)
Advantages
Greater visibility on the Internet
Higher traffic to websites
Greater recognition
Acquisition of new clients
How an SEO translation is created
Producing a translation optimized for search engines is a multilayered process composed of various interlinked steps:
Briefing
The briefing is used to obtain the relevant information required to create the SEO translation: for example, the target audience that is to be addressed and the style to be adopted.
Keyword research
The keywords or search terms that are relevant for your SEO translation depend on the target audience you are addressing. Differences in language and culture also play a role: a term with a high search volume in one language may only be entered infrequently in another language, because another keyword is relevant there. This is why it makes no sense to have keywords translated. Instead it is essential to conduct in-depth keyword research in the target language.
Website translation
The online content is translated into the target language. It is adapted to take account of linguistic and cultural aspects of the target country to ensure that the translation sounds natural and idiomatic. The more idiomatic the content, the more directly it will appeal to the target audience.
SEO-compliant adaptation of the target copy
The keywords researched are used in such a way that they integrate naturally into the copy. If necessary, the content can be modified to optimize orientation to the keywords.
Creation of meta tags in the target language
Meta tags are the snippets of text from your web pages that appear in the search engine results lists. They have a particular significance because they are the first element of your translation to be seen by people surfing the Internet. If the meta tags are not sufficiently interesting, users will not click on them and read your copy. They should therefore be formulated in such a way that they stimulate users to read your content. Meta tags include a page title (title tag), meta description (description) and alternative image text (alt text).
Criteria for a search-engine-optimized translation?
The same criteria apply to a search-engine-optimized translation as to SEO articles. Ideally the original copy will already satisfy all criteria and there will be no need to modify the structure and orientation of the content.
Basic prerequisites for an SEO translation
Clear structure
Geared to user intent
Relevant content with utility value for readers
Links to other internal and external websites
Meta tags that encourage the reader to click and read more
If the original copy does not meet some of these criteria, individual passages in the SEO translation may need to be reformulated or rewritten to achieve the optimum result. It goes without saying that this is done in consultation with the client.
To whom are search-engine-optimized translations geared?
Many assume that SEO translations focus exclusively on search engines such as Google, Bing or Yahoo and disregard people – but this isn't the case. Users are increasingly at the forefront of search engine optimization. By their surfing behaviour and search queries, users determine what is judged to be good content. When applied to your search-engine-optimized content and translation, this means that you need to give users precisely the content that matches their search requests. This calls for in-depth knowledge of the target audience and meticulous keyword research. The end result is a search-engine-optimized translation that will convince both the search engine and the user.
Interested in commissioning an SEO translation?
Are you seeking a translation that is optimized for search engines and geared to your target audience?