SEO articles: How to create brilliant content in 8 steps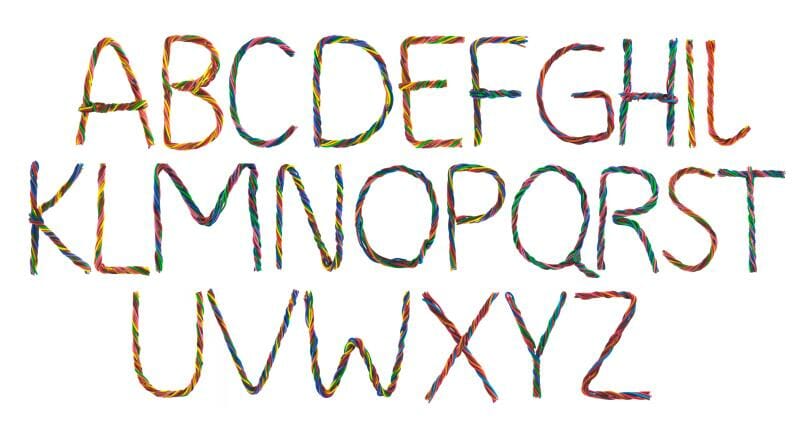 Image: vtorous / Depositphotos.com
If you want your website to be found in the infinite expanse of the Internet, you need SEO articles or SEO copy. But how do you create such articles and what criteria do they have to fulfil? Read on to find the answers.
What are SEO articles?
An SEO article is content that is optimized for search engines like Google. The objective of writing such content is to be listed at the top of the search engine results pages (SERPs), which is the only way to attract the user's attention on the web.
Content that addresses search engines alone, however, completely ignores humans. Web pages want to inform readers and gain potential customers. So, if you have an appealing SEO article, your chances increase that users
visit your website
find the answers they are looking for
contact you
buy your product
For your article to achieve the desired aim, you need to consider the following aspects.
How do you create good SEO articles?
To produce an article that is suitably optimized for search engines, careful consideration is called for, no matter whether you write the article yourself or get someone else to do it. The key is knowing your target audience. You should know what it is looking for and what it expects. Criteria such as the search terms used, meta tags and the format of the article also play a role. The following is a list of all the important steps involved in creating a good SEO article.
Determine your audience
First decide for whom your SEO article is intended; in other words, determine your audience. Are you writing for women, men or children? Age, social status and profession are also relevant aspects to be taken into account. Ask yourself what wishes or dreams your audience has. Maybe the addressees have a problem that you can solve. The best thing is to think of your audience as a specific person. This will help you to address them better.
This first step also sets the course for the tonality of your article. Let's assume you offer children's games. In this case you will probably opt for a more casual and informal tone. If you are a vendor of high-tech products for medical practices, it is more suitable to strike a formal tone.
Identify your keywords
Before you start writing your article, ask yourself what your potential customers are looking for. Tools such as Google Keyword Planner, Hypersuggest and Ubersuggest help you to find the answers. They provide a range of possible search terms or so-called keywords.
Your audience often uses different terms than you do. Let's assume you sell automotive spare parts on your website to end users and repair shops. A look at the keyword tools shows that "car parts" has a much higher search volume than "automotive spare parts". So which term would be the better choice? Put yourself in your audience's position to develop a feel for the relevant keywords.
Take your time over this step, because keywords are the most important factor in search engine optimization. You'll only be found if you use the right keywords. Therefore, it's also worth tweaking existing articles.
Don't use a single search term excessively in your SEO article. Make use of synonyms as well to cover the entire subject area.
Focus on the search intention
The search intention of Internet users plays a vital role in keyword research. Are they searching for information or for a product? Only if your article fits the search intention will it appear high up in the search engines.
Search engines such as Google and others have become so smart that they're able to assign a search intention to keywords. If you enter "what is bluetooth", for example, Google assumes that you're looking for an explanation. With the search phrase "headset bluetooth", however, Google connects a product search.
Relevant content
A good SEO article is relevant – that is, it delivers additional value to the reader. Relevance is obtained if you answer the users' questions and fulfil their expectations, for instance.
Mesmerize your readers so that they will spend more time on your website. Create interesting content, arouse the user's curiosity and put yourself in your audience's position. And if you sell products or services, stress the benefit for your potential customers. The longer the dwell time on your site, the better your position in the Google search results. So, relevancy affects your ranking.
Clear design
A formatted text supports this process. Use lists, tables, images and meaningful subheadings to help users to grasp the content more quickly. The article structure is a factor that Google also analyzes and considers for ranking.
Make use of:
bold typeface for important terms
information in table form
lists
SEO-optimized images
If you use images on your web pages, you should optimize them, too. Enter an alt-text for the image, for example. This shows Google that your page is user-friendly, helping persons with impaired vision to understand the picture.
In addition, you increase the prospects of users getting to your website while performing an image search.
Write engaging meta descriptions and titles
The first thing a user sees of your article is the meta description and the page title. It's the website metadata that appears in the search results list, where your SEO article competes with a myriad of other articles for attention. Description and title must therefore entice the user to click on it.
However, you also need metadata that match the article content because the aroused expectations need to be fulfilled. Only if users find the expected information will they spend more time on the page, something that search engines register. Google also records how many users leave the website immediately after visiting it. A short dwell time and high bounce rates will be punished and impair the ranking of your entire website.
Meaningful URL
Last but not least, the URL (Unique Resource Locator) also requires attention. It identifies a website and is the web address of your page, so to speak.
Make sure you use meaningful URLs. That is, the URL should indicate the subject of your web page. It's important that you include the identified keyword for the page in the URL.
SEO articles with great appeal
If you follow these tips, your SEO article will light up the Internet sky. It will be easy to find and will attract users. Most of the above-mentioned steps are also relevant for the creation of so-called SEO translations.
People like to use tools such as DeepL and Google Translate for website translation. However, it's precisely in search engine optimization that machines reach their limits, because they aren't able to decide which term to use as a keyword in case of synonyms. Moreover, they disregard keyword placement altogether, though the position of the keywords plays a big role: the further forward the term appears in the main headline and the metadata, the better your position in the results lists.
No time to optimize your articles for search engines yourself? I'll be happy to help you. Drop me a line by e-mail or call me on +49 6 21-12 47 91 09.